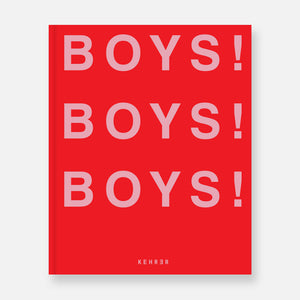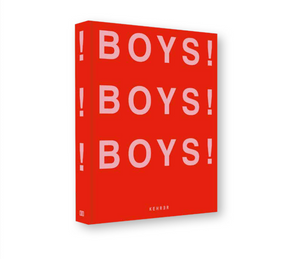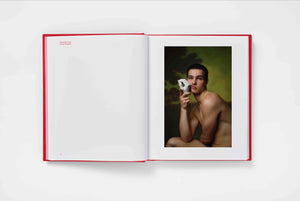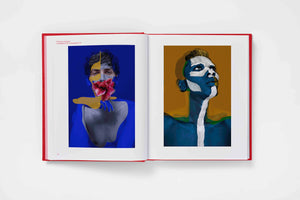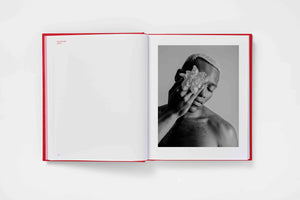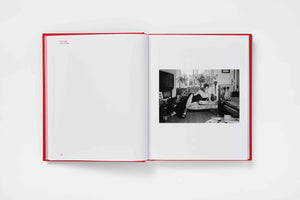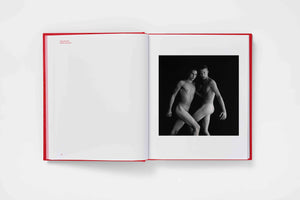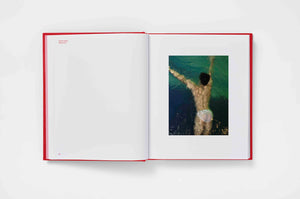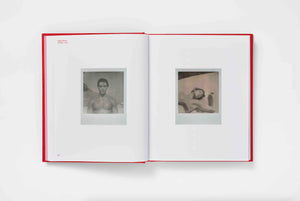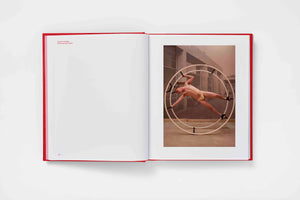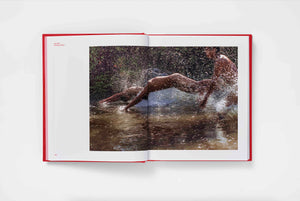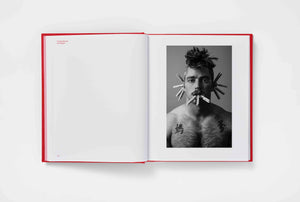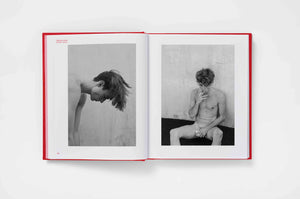 Regular price
BOYS! BOYS! BOYS! The Book
---
OUT NOW

The new BOYS! BOYS! BOYS! book presents new works by more than sixty photographers from thirty countries including China, India, Iran, Poland, and Russia where gay rights are repressed and queer lives are under constant threat.

The difference between the book and the magazines is that the book features several artworks by each of our 62 photographers -  so is very much a 'Best of BOYS! BOYS! BOYS!', whilst the magazines feature x10 stories by x10 photographers.
$1 from the sale of each book will be donated to charities supporting the LGBTQ+ community and fighting the HIV / AIDS epidemic.
Editor - Ghislain Pascal
Design - Studio Kunze
Published by Kehrer Verlag
24cm x 20cm
208 pages
141 color and b&w photographs
First edition - April 2023
Second edition - September 2023
The featured photographers are: Johnny Abbate (Italy), AdeY (UK / Sweden), Alex Avgud (Russia), Yves De Brabander (Belgium), Domenico Cennamo (Italy), David Charles Collins (Australia), Alexander Courtman (Germany), David-Simon Dayan (USA), Alejo Dillor (Argentina), Ivan Donadio (Italy), Diogo Duarte (Portugal), Michael Epps (USA), Matthew Finley (USA), Benjamin Fredrickson (USA), Stéphane Gizard (France), Greg Gorman (USA), Nigel Grimmer (UK), Ashish Gupta (India), Babak Haghi (Iran), Jerome Haffner (France), Tim Hailand (USA), Brice Hardelin (France), Florian Hetz (Germany), Raj Kamal (India), Matheus Katayama (Brazil), Dmytro Komissarenko (Ukraine), Richard Kranzin (Germany), Serge Le Hidalgo (Spain), Callum Leo Hughes (UK), Michael Joseph (USA), Lagartier (Mexico), Leo Maki (Poland), Krzysztof Marchlak (Poland), Paul McDonald (UK), Hannes van der Merwe (Canada), JordanRiver Michaels (USA), Charles Moriarty (Ireland), Ahmad Naser Eldein (Palestine), Jacopo Paglione (Italy), Juan Antonio Papagni Meca (Argentina), Bert Van Pelt (Belgium), Sebastian Perinotti (Argentina), Alessandro Pollio (Italy), Brandon Rizzuto (USA), Mauricio A. Rodriguez (Venezuela), Francisco Rosas (Mexico), Xavier Samré (France), Inon Sani (Peru), Ruben van Schalm (The Netherlands), Sam Scott Schiavo (USA), Niv Shank (Israel), The Skinny Type (UK), Michael Søndergaard (Denmark), Nikos Stamatopoulos (Greece), Kuba Swietlik (Poland), Liu Tao (China), Tyler Udall (Canada), Luis Venegas (Spain), Gerardo Vizmanos (Spain), Sean Patrick Watters (USA), Shen Wei (China / USA), and Vlad Zorin (Russia)
* the book is shipped from the UK using the Royal Mail postal service (non-tracked). The shipping costs are what it costs us to send our beautiful new book to you so it arrives undamaged. 
STOCKISTS
The book is available now in all good book stores in Europe. It will be available in book stores in the USA from October 24. 

Here is a list of bookshops that we know have copies:
Alter Ego - NEUENKIRCH, Switzerland
Arnold Busck - COPENHAGEN, Denmark
Artwords - LONDON, UK
Blackwells - LONDON, UK
Boesner - FORSTINNING, Germany
Boesner - VIENNA, Austria
BOOKS ETC - London, UK
buchArt Verlagsvertretungen - BERLIN, Germany
Bücherbogen am Savignyplatz - BERLIN, Germany
Buchhandlung Weyermann - BERN, Switzerland
Buchladen Erlkoenig - STUTTGART, Germany
Common Press - LONDON, UK
Dial Lane Books - IPSWICH, UK
Eisenherz - BERLIN, Germany
Elliott Bay Book Company - SEATTLE, USA
FOAM - AMSTERDAM, The Netherlands
Fotoboekenshop - The Netherlands
Fotostiftung Schweiz - WINTERTHUR, Switzerland
Gays The Word - LONDON, UK
Green Apple Books - SAN FRANCISCO, USA
Hodges Figgis - DUBLIN, Ireland
Journals - Paddington, SYDNEY, Australia
König - VIENNA, Austria
König - FRANKFURT, Germany
König - COLOGNE, Germany
La Librairie Générale - ARCACHON, France
L'Armitière - ROUEN, France
Leporello - ROME, Italy
Librairie Bostryche - BIEL, Switzerland
Libreria Antigone - MILAN, Italy
Library Project - DUBLIN, Ireland
LIBRIUM Bücher - BADEN, Switzerland
Loneliness Books - TOKYO, Japan
MagCulture - LONDON, UK
Maison Européenne de la Photographie - PARIS, France
Moom - TAIPEI, Tiawan
Never Stop Reading - ZURICH, Switzerland
Orell Füssli - THUN, Switzerland
Payot - LAUSANNE, Switzerland
Peripero - BOLOGNA, Italy
Photo Elysee - LAUSANNE, Switzerland
Pages Of Hackney - LONDON, UK
Peripero - BOLOGNA, Italy
Politikens Boghal - COPENHAGEN, Denmark
Queer Lit - MANCHESTER, UK
Responsible Bookshop - ROME, Italy
Sec 52 - ZURICH, Switzerland
Shreeji - LONDON, UK
Smith & Son - PARIS, France
Soda - MUNICH, Germany
Susanne Giger Riwar - ZUG, Switzerland
The Bookend - BRIGHTON, UK
The Photographers Gallery - LONDON, UK
Thriftbooks - USA
UNITOM - MANCHESTER, UK
VILLAGE - LEEDS & MANCHESTER, UK
Walther Konig - BERLIN + COLOGNE, Germany
ZKM | Center for Art and Media - KARLSRUHE, Germany

+ selected Waterstones and WHSmith (including Harrods and Selfridges) in the UK, and Kinokuniya stores in the USA