BOYS! BOYS! BOYS! is a project by The Little Black Gallery, curated by
co-founder Ghislain Pascal, to promote queer and gay photography.

It now represents more than 65 photographers from 30 countries - including China, India, Iran, Poland, Russia and Turkey where gay rights are repressed and queer lives under constant threat.
BOYS! BOYS! BOYS! includes exhibitions, books, bi-annual magazine, photography courses, competitions, and online art platform.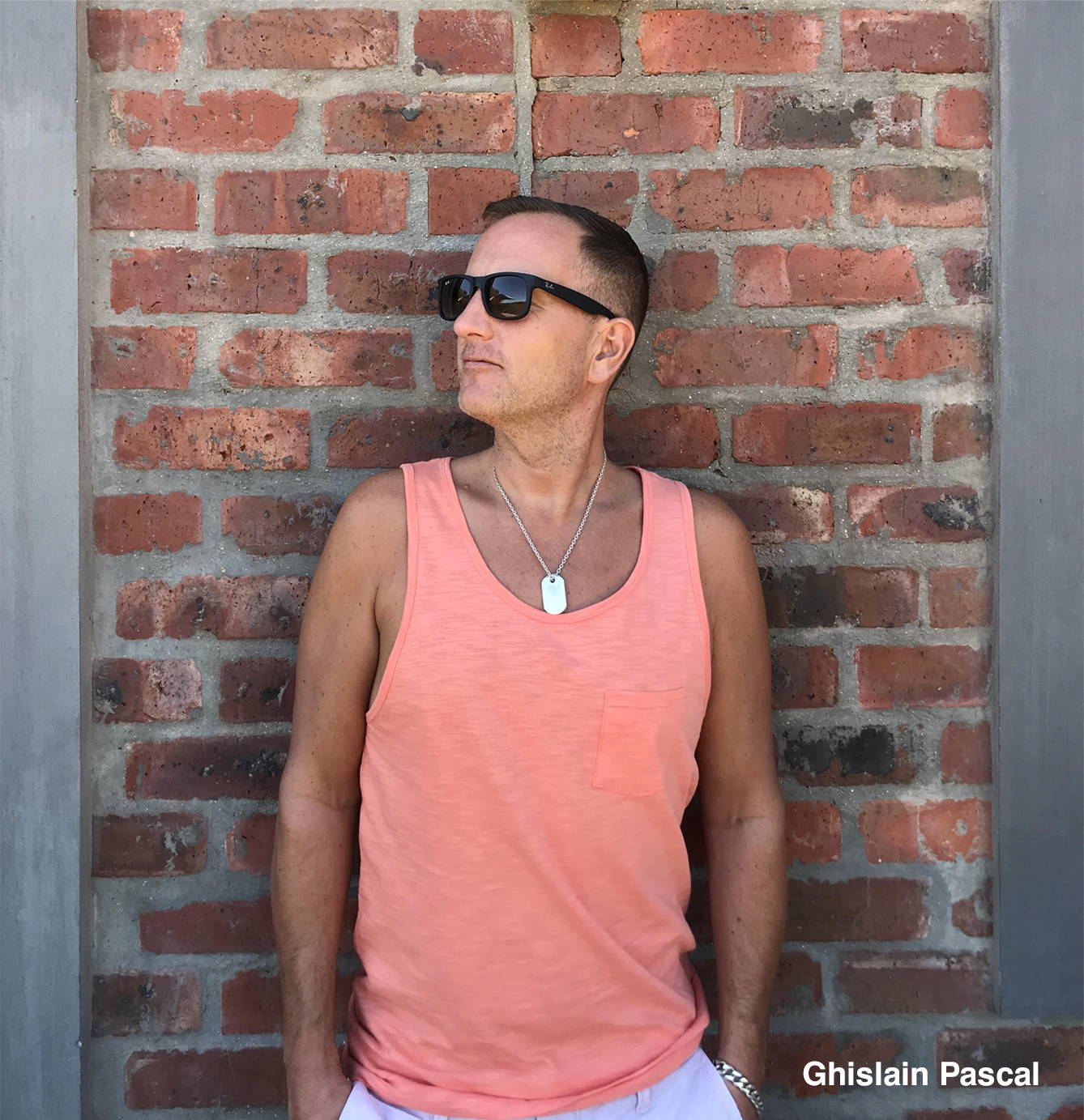 Ghislain Pascal was a celebrity agent and publicist for many years – including as agent to the legendary photographer Bob Carlos Clarke. Following the death of Bob Carlos Clarke in 2006 he manages The Estate of Bob Carlos Clarke. He co-founded The Little Black Gallery, one of London's leading photography galleries, in 2008 with Tamara Beckwith Veroni. He is an avid collector of photography which are housed in a permanent exhibition space at his home in France. He is the Editor of the BOYS! BOYS! BOYS! books and magazines.

The Little Black Gallery is a photography gallery, publisher, and art consultancy – specialising in contemporary photography.

The Little Black Gallery was originally set up by Tamara Beckwith Veroni, Lindsey Carlos Clarke and Ghislain Pascal in 2008, with a gallery space in Chelsea, London for ten years. Today the business, now co-owned by Ghislain Pascal and Tamara Beckwith Veroni, exists without a permanent space, putting on exhibitions worldwide at galleries, museums, art-fairs, and pop-ups; publishes books and magazines; and acts as an art consultant.
There have been five BOYS! BOYS! BOYS! auctions with Paddle8, and exhibitions worldwide at:


BOYS! BOYS! BOYS! at Fahey / Klein Gallery Los Angeles
BOYS! BOYS! BOYS! at The Hospital Club London
BOYS! BOYS! BOYS! AMSTERDAM at The Ravestijn Gallery
BOYS! BOYS! BOYS! COLOGNE / PRIDE at Galerie Biesenbach

and collaborations with TJ Boulting (London)
The first BOYS! BOYS! BOYS! book, with a foreword by David Furnish, was published in 2019; the second by teNeues | MENDO in 2020. Both are sold out, with all the royalties donated to the Elton John AIDS Foundation.
The third book will be published in the autumn 2022.
The BOYS! BOYS! BOYS! Magazine was launched in January 2021 and is bi-annual.
The family of photographers past and present include:


Johnny Abbate (Italy)
AdeY (UK / Sweden)
Ryker Allen (USA)

Alex Avgud (Russia)
Tom Bianchi (USA)
Yves De Brabander (Belgium)
Domenico Cennamo (Italy)
David Charles Collins (Australia)
Alexander Courtman (Germany)
David-Simon Dayan (USA)
Lulu Delafalaise (France)

Othello De'Souza-Hartley (UK)
Alejo Dillor (Argentina)
Ivan Donadio (Italy)
Diogo Duarte (Portugal)
Thibault Gaëtan Dubroca (France)
Nicholas Efimtcev (Russia)
Michael Epps (USA)
Eber Figueira (France)
Matthew Finley (USA)
Levi Foster (USA)
Andreas Fux (Germany)
Stephane Gizard (France)
Anthony Goicolea (USA)
Greg Gorman (USA)
Phil Griffin (UK)
Ashish Gupta (India)
Alexandre Haefeli (Switzerland)
Babak Haghi (Iran)
Jerome Haffner (France)
Tim Hailand (USA)
Brice Hardelin (France)
Florian Hetz (Germany)
Iakovos (Greece)
Raj Kamal (India)
Matheus Katayama (Brazil)
Dmytro Komissarenko (Ukraine)
Richard Kranzin (Germany)
Zak Krevitt (USA)
Matt Lambert (USA)
Serge Le Hidalgo (Spain)
Leo Maki (Poland)
Krzysztof Marchlak (Poland)
Paul McDonald (UK)
Slava Mogutin (Russia)
Manuel Moncayo (Mexico)
Clifton Mooney (USA)
Charles Moriarty (Ireland)
Lucas Murnaghan (Canada)

Ferry van der Nat (The Netherlands)
Aurélien Nobécourt-Arras (France)
Michael James O'Brien (USA)
Kevin Osepa (Curaçao)
Juan Antonio Papagni Meca (Argentina)
Bert Van Pelt (Belgium)
Sebastian Perinotti (Argentina)
Alessandro Pollio (Italy)
Spyros Rennt (Greece)

Roy Riestap (The Netherlands)
Brandon Rizzuto (USA)
Mauricio A. Rodriguez (Venezuela)
Xavier Samré (France)
Stuart Sandford (UK)
Inon Sani (Peru)
Ruben van Schalm (The Netherlands)
Sam Scott Schiavo (USA)
Niv Shank (Israel)
Luke Smithers (USA)
Michael Søndergaard (Denmark)
Nikos Stamatopoulos (Greece)
Kuba Świetlik (Poland)
Joost Termeer (The Netherlands)
Birk Thomassen (Denmark)
Tyler Udall (Canada)
Luis Venegas (Spain)

Mariano Vivanco (Peru)
Gerardo Vizmanos (Spain)
Thanh Vuong (Vietnam)
Sean Patrick Watters (USA)
Shen Wei (China)
Sarp Kerem Yavuz (Turkey)
Vlad Zorin (Russia)
TheSkinnyType (UK)

We are proud to support the following organisations working with the LGBTQ+ community and fighting the HIV / AIDS epidemic:
Albert Kennedy Trust
Elton John AIDS Foundation
Frontline AIDS
Peter Tatchell Foundation
Rainbow Railroad
Wear It Purple